Total Recall (2010)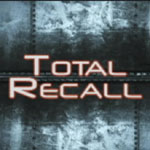 BEST Inc. has decided to produce and market unique products for two emerging industries. To compete in the world market, our production facilities must incorporate the most advanced robotic control systems available today. BEST Inc. has decided to build four initial factories and contract with suppliers to develop the robotic control systems. Suppliers are asked to propose and demonstrate strategic processes that will result in a production facility yielding the highest quality products given the constraints of the factory. BEST Inc. is looking for suppliers with good track records in quality improvement methodologies such as Total Quality Management, Kaizen, Zero Defects, Six Sigma, and Poka Yoke with an ability to incorporate these approaches into their overall production strategy.
Competition Results
Robotics Competition Winners

1st
Academy of Science & Technology

(advanced)

2nd
The Woodlands High School
3rd
Cypress Springs High School
4th
Atascocita High School

BEST Award Winners

1st
Saint Agnes Academy

(advanced)

2nd
The Woodlands Homeschoolers

(advanced)

3rd
Strake Jesuit

Founders Award for Creative Design

Academy of Science & Technology

Most Robust Machine

Academy of Science & Health Professionals

Most Elegant Machine

The Woodlands High School

Most Photogenic Machine

Atascocita High School

Five Star Award

Cypress Springs High School
Teams highlighed in
green
advanced to the Texas BEST regional competition at the University of North Texas
Kickoff Day - 09/04/10 @ LSC - Montgomery
Demo Day - 10/09/10 @ LSC - Montgomery
Game Day - 10/15/10 & 10/16/10 @ LSC - Kingwood

Teams

The following teams competed in our 2010 competition:

Academy of Science & Health Professionals
Academy of Science & Technology
Atascocita High School
Cypress Springs High School
Humble CATE
Northland Christian
Saint Agnes Academy
Strake Jesuit
The Woodlands High School
The Woodlands Homeschoolers

Game Details

Files

Game Specific Rules

(Adobe PDF - 1.00 MB)

2010 Teaser Trailer

(Windows Media Video)

Note: These files above are accurate as of 09/21/10. For up-to-date documents check the Official Content Documents link below.

Official Content Documents

(bestinc.org)

2010 Official Q&A

(bestinc.org)




Links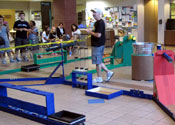 Kickoff Day
(42 Photos)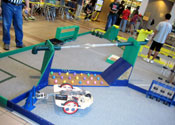 Demo Day
(48 Photos)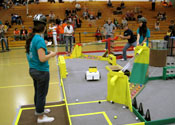 Competition Day
(128 Photos)
Videos

Select a tab to see another video.
A quick flythrough through the course showing the Gadget Scanning Tube, Production Floor, Manual Processing Area, and Gadget OEM Pool. Then the Mobile Recall Trailer is successfully docked and gadgets are sent through the scanning tube.
Paul Lutes, the Chairman of North Houston BEST, welcomes teams to this year's competition and gives an overview of the course.
Have you ever wondered what your robot sees during a competition? We attached a camera to Cypress Springs High School's robot for a round on Demo Day.
Sponsors
Many thanks to the sponsors of the 2010 competition!